Sankalp Provides Blankets to Homeless, Street Dwellers Catalysing Warmth & Good Sleep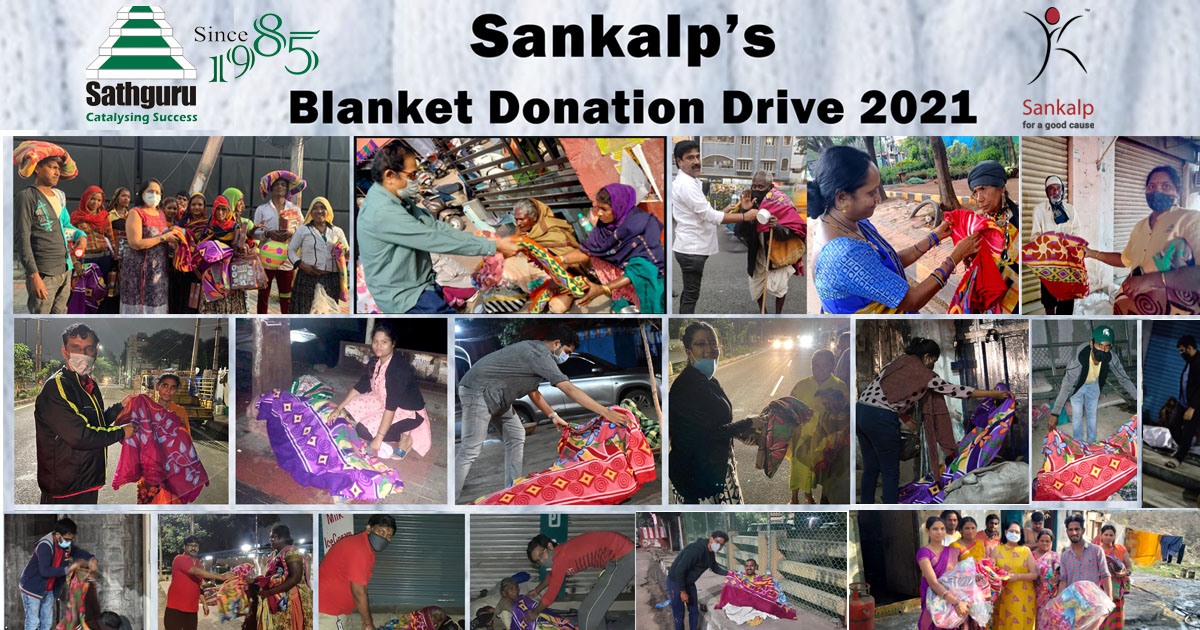 The smallest act of kindness is worth more than the grandest intention
Kahlil Gibran
Homeless and beggars are less fortunate people who sleep on the streets and freeze on the dreadful winter nights. For people living on the streets, sleep deprivation and winter chillness can lead to a host of health problems. In Hyderabad, as per The Greater Hyderabad Municipal Corporation (GHMC), there are more than 30000 beggars who spend their nights on roadsides, at bus stands, railway stations, footpaths and other public places in the city. During the night-time, these people sleep covering themselves with old plastic or jute bags, plastic covers, and banner sheets.
To ensure warm sleep to homeless and street dwellers, Sankalp a humanitarian initiative of Sathguru Management Consultants, Hyderabad organises an annual blanket donation drive every winter.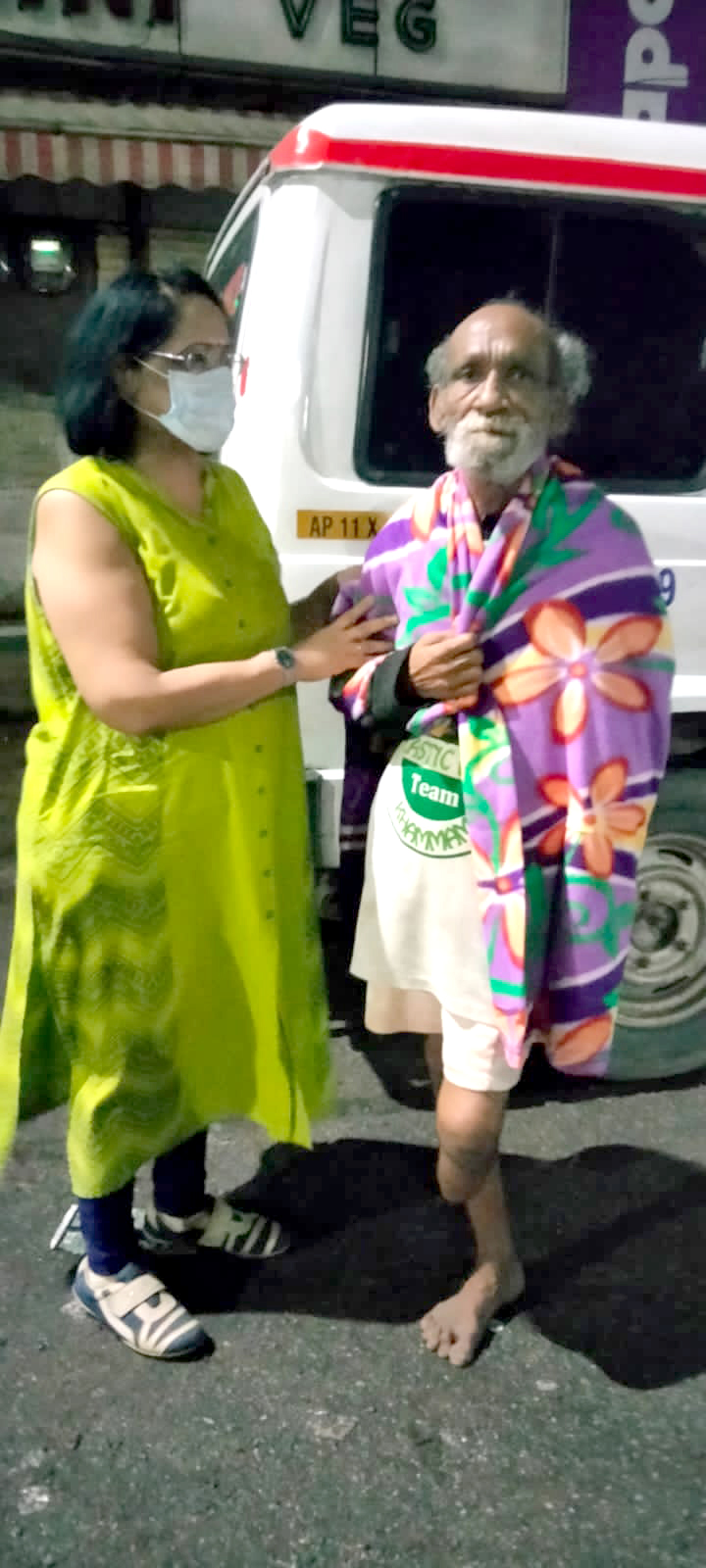 Sankalp, this year again has mobilised contributions from several generous donors and has provided the needy with soft blankets and enabled them to protect themselves from cold during winter nights, especially during these COVID times.
From 20th Nov, 2021, Sankalp team members have been going around the streets of Hyderabad at midnight and have identified the street dwellers sleeping without any protection and covered them with warm blankets. Sankalp has visited bus stands, railway stations, metro stations, footpaths, hospitals, slums, temples and other public areas where beggars and homeless labourers normally spend their night on the streets and have covered these underprivileged with good quality blankets.
Sankalp has reached out to more than 3000 street dwellers this year.
The various locations covered this year are, Bus Stands, Railway Stations & Traffic Signals – MGBS & city bus stand Afzaljung, Kachiguda, Secunderabad, Begumpet, KPHB, Clocktower, Miyapur, Lingampally, Malakpet, Chotuppal, Trimulgherry, Bolarum, Hospitals – Osmania, Gandhi, Mahaveer, Nilofer, MNJ Cancer, LVPEI, Sarojini Devi & below metro platforms, temples & slums in the city where people had no proper houses to live in. This year we also reached to out to the needy in Hanuman Junction & Vijayawada, Andhra Pradesh.
Hemalatha Vijayaraghavan, founder of Sankalp expressed, "We had an amazing experience and thoroughly enjoyed the Joy of Giving & the happiness on the receiver's face. Our heartfelt appreciation to the donors in supporting this initiative. Your kind gesture not only provided hope to the people sleeping on the streets but also protected them from the bitterness of winter, seasonal illnesses and enabling them to find their feet each morning. We have covered more than 3000 homeless street dwellers and deserving communities residing in slums. This season we plan to conclude this initiative by 31st December. We are excited that this year we have been able to reach out to destitute in Andhra Pradesh also".
Vijayaraghavan, CEO of Sathguru Management Consultants, expressed that "it is disheartening to see that still many underprivileged are unable to afford a blanket and are sleeping on roadside footpaths without any protection. Covering them with a soft blanket and see them curling up for a warm sleep is utmost joy I have experienced through this initiative".
While the Sankalp team was busy serving the needy at midnight, street dwellers were very happy to receive the blankets and were excited that now they would be able to have a sound sleep on cold nights.
Sankalp sincerely thanks all the donors for their kind cooperation and financial support, without which it would have been very difficult to provide blankets to people who battle for survival during winters.
This festive season, you have provided the best gift for homeless, street dwellers !
The Sankalp Team involved in this initiative are Hemalatha, Rajeswari, Murali Mohan, Srinivas Indrakanti, Ramakrishna, Srinivas P, Lakshman Rao, Zohaib, Prasad Babu , Priyanka Patkar, Ashwini & Naga Lakshmi.
Volunteers on the street include: Vijayaraghavan – CEO, Aditya Manu, Abhishek Sharma, Geetha Gayatri, Prasunna Kapila, Rahul Y, Sadwika, Sai Sowrab, Surya, Sunil, Tarini, Veerababu & Vishwanath