Sankalp – Jiva Blood Donation Drive 2022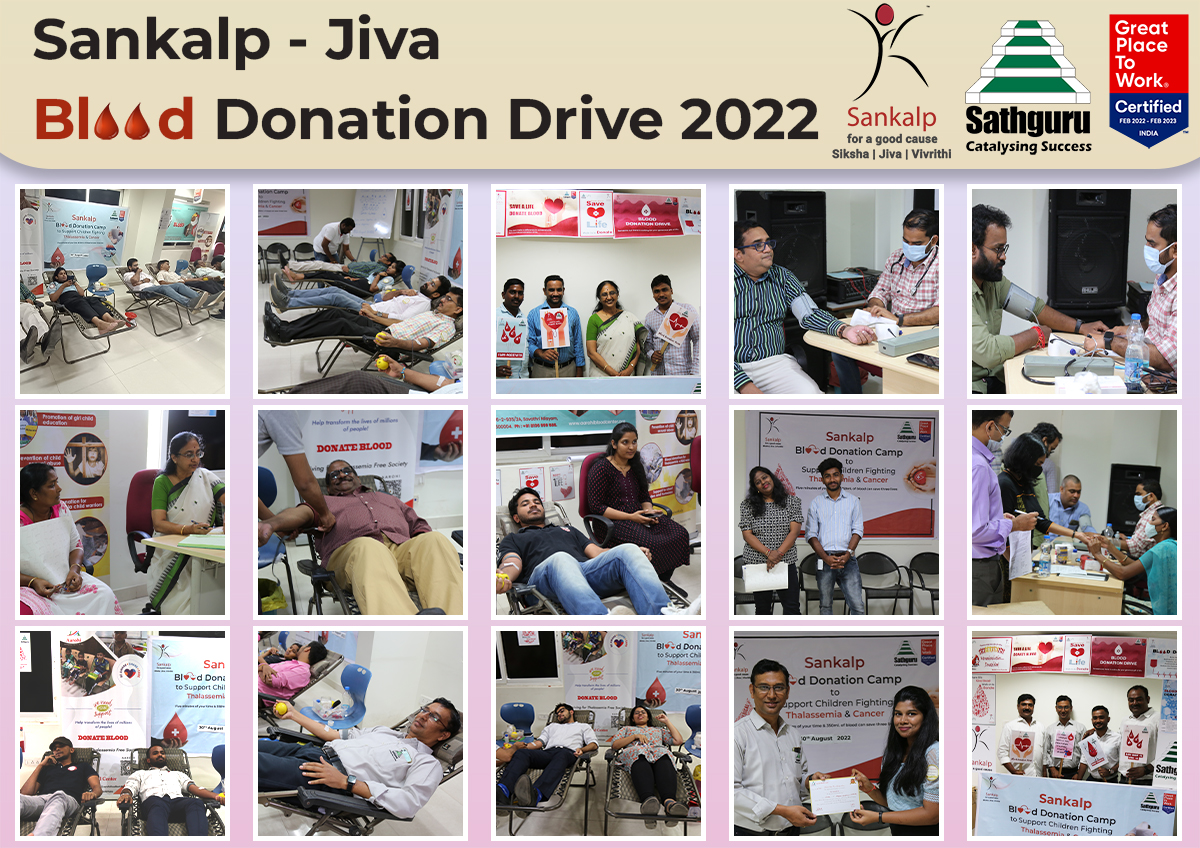 Sankalp annually organizes blood donation camps with the pivotal purpose of supporting blood transfusions for children suffering from cancer and thalassemia. Thalassemia is a rare genetic blood disorder that is carried by more than 4% of the population. A child with thalassemia needs regular blood transfusion every 2-5 weeks throughout their life to survive. Last year, the blood collected was instrumental in rescuing the lives of children diagnosed with cancer and thalassemia.
This year's blood donation camp was held on 30th August 2022 in association with Aarohi Blood Bank. The drive received a great response where associates of Sathguru among several other donors, donated blood to support this thoughtful initiative. We are glad to announce that the blood collected through this camp will save the lives of more than 100 children suffering from cancer and thalassemia.
As quoted by Mother Teresa, "Helping hands are better than praying lips." We believe in the quote and try in our best capacity to help and let others help the needy through our initiatives. Sankalp and Sathguru are delighted to have witnessed the amazing participation in the Blood donation drive.
It was a sheer pleasure to see the donors coming forward to be a part of this noble cause. Our heartfelt thanks to all the donors and volunteers for joining hands in making a difference. We look forward to supporting this cause in the future and helping children live long and healthy lives.