Kitchen Gardens – A sustainable solution to improve nutrition, food security and gender equality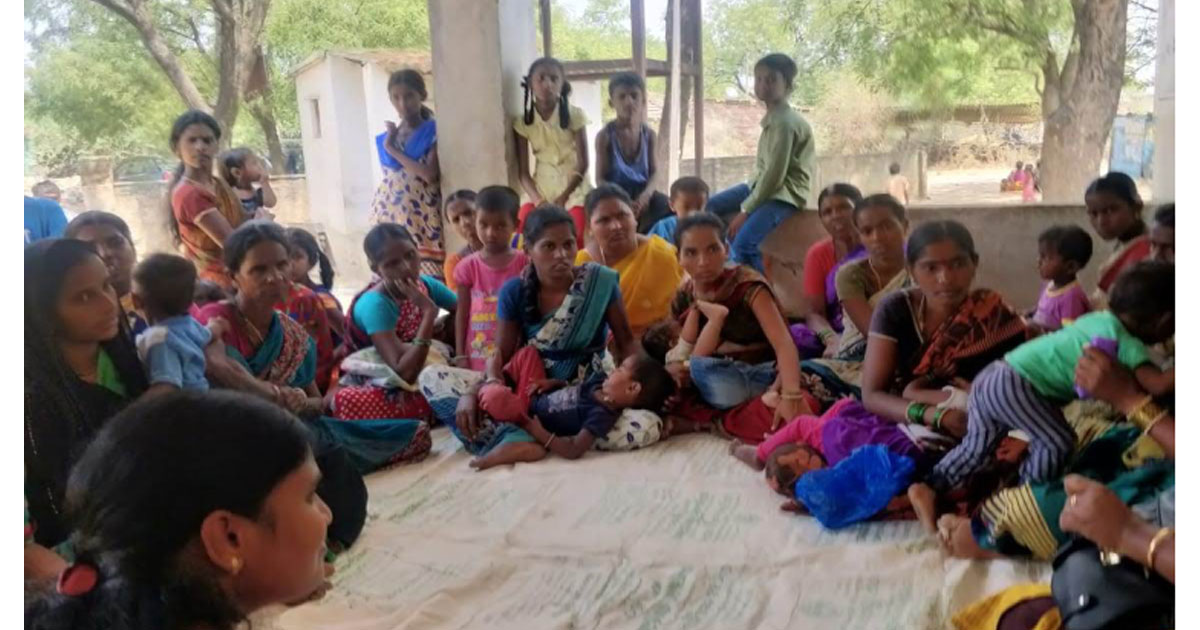 CSFD facilitating backyard space into a healthy nutrition garden and generate additional income
With rapid urbanization, the periurban areas that are close to cities are going through the rapid transition, leaving a lot of scope for business opportunities. But opportunities are accompanied by challenges. With changing patterns of usage of the land, employment, industries etc., attribution to agriculture and other traditional practices are losing their prominence.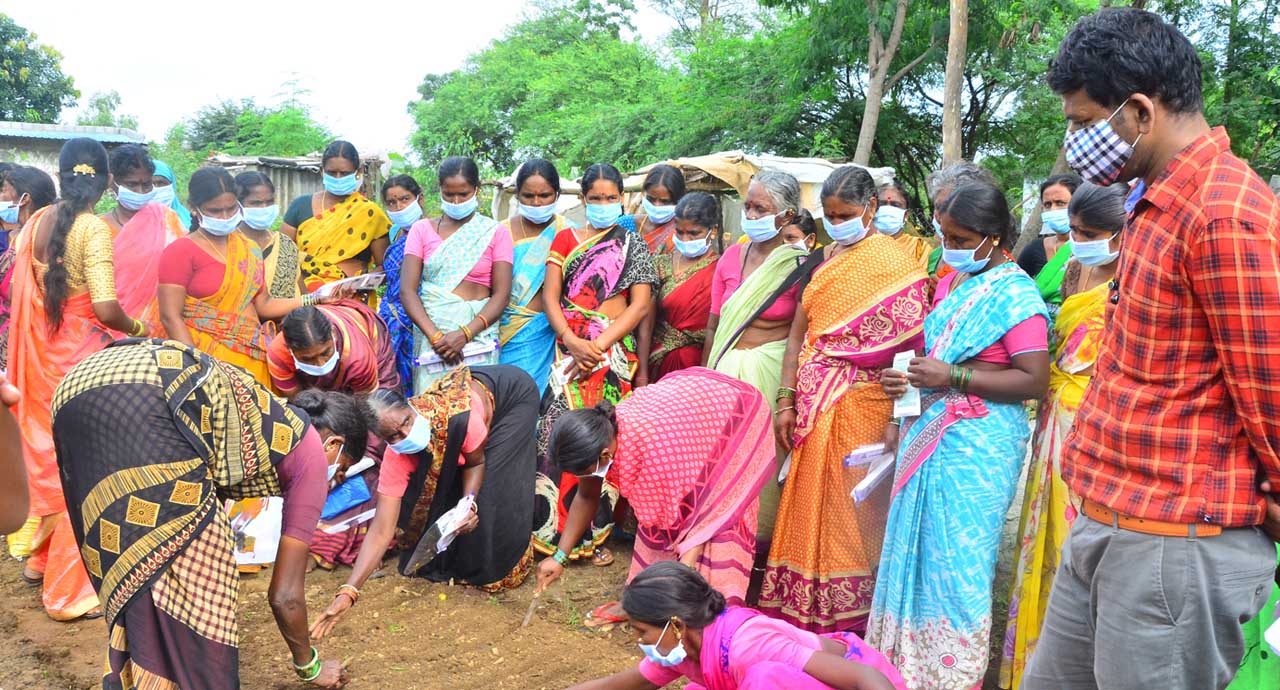 Cornell Sathguru Foundation for Development (CSFD) that works for sustainable agriculture and rural development has observed such challenges in periurban areas (villages) of Telangana. In a project-based baseline study, CSFD noted that among 500 households in two villages (Paniyal and Badampet, Sangareddy, Telangana) only 5 families have livestock and around 30 households only are laying kitchen gardens (apart from commercial vegetable growers). Significantly, the study noted that 95% of households buy vegetables from the local market, travel by autos and spend more than two hours in this process. Further, the study noted that 95% of households spend around Rs. 500 per week on vegetables. Reflecting on the findings, the village Sarpanch Ms. Swetha Reddy mentioned that "earlier entire village had backyard gardens and majority families had buffaloes and goats. But with climate change, people are unable to sustain these practices."
Over the focussed group discussions on resuming kitchen gardens, women discussed the nutrition and economic benefits to its core. Other points women discussed significantly were, utilizing waste water from their kitchens for irrigating home gardens, differentiating between fresh grown vegetables and market bought stuff, growing native vegetables and mapped the impact of kitchen gardens in combating climate change. Some households came forward to set up their kitchen gardens.
Given the context, in the year 2019, CSFD, trained households in two villages in laying kitchen gardens scientifically and ensured direct access to freshly grown nutritious food. CSFD provided training to women farmers with technical support of Professor Jayashankar Telangana State Agricultural University (PJTSAU), and with financial and input support from Aurobindo Pharma Foundation and Mahcyo. The objective of the first phase of the kitchen gardens project was to reinforce the habit of resuming kitchen gardens, consuming home-grown food, and emphasizing the economic benefit.
Kitchen gardens phase one gave a bumper yield of vegetables. Lakshmi from Paniyal said "as the prices were high in the market we were able to purchase vegetables in limited quantities, but now with the good yield in our kitchen gardens, we secured sufficient quantity and quality vegetables required for the family". Women have witnessed the economic impact of gardens especially the time and money they saved excited them immensely. 46% of women made value-added products like pickles with excess tomato, gongura, (Hibiscus sabdariffa) and dehydrating chickpeas leaves for family consumption. Additionally, women opined that having kitchen gardens perceived some social benefits like improved relations through sharing of the excess produce with neighbours and Aganwadi centres for the consumption of children and pregnant women. Reflecting on kitchen gardens training, Bonamma from Badampet said "that although we are no stranger to kitchen gardens, training has helped us to understand the procedure to set up nutritious gardens scientifically and also crop planning for yearlong yield".
Witnessing the benefits of kitchen gardens, more families from the villages have shown interest to join this initiative and reap the benefits. Households in villages are all set to kick start the second phase of kitchen gardens which would begin on 23th September 2020. The stakeholders would be provided with training, crop calendars and access to necessary inputs.
The key focus of phase two of CSFD kitchen gardens project would remain as, improving access to vegetables and leafy greens for consumption, reducing food miles and carbon prints, training them on value-added products and empowering women by increasing their involvement in economic activities and generating additional income.
CSFD is excited to measure the impact of "Health and Wealth" kitchen gardens through end line survey and record the journey from self-consumption to marketing and generating additional income.
Click here for impact stories of phase one kitchen gardens. https://www.cornellsathgurufoundation.org/focus-areas/health-and-nutrition/
Author:

Raja Rajeswari
Associate Vice President – Development