SANKALP BLOOD DONATION DRIVE – 2015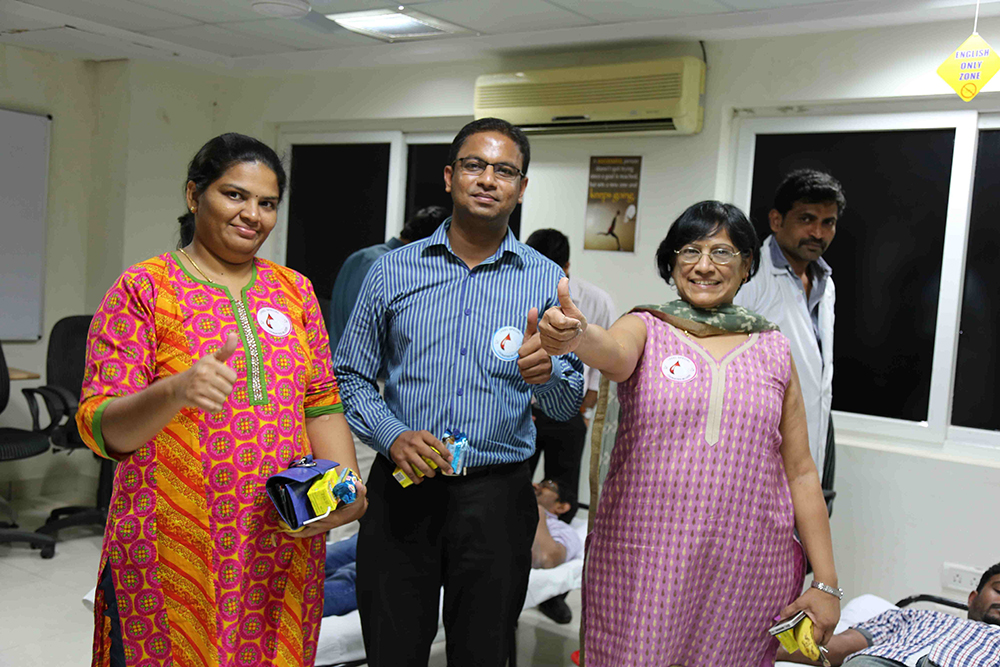 There is no better noble cause than bringing life to a person in need of help, especially when it is a battle between life and death. Keeping up their determination to make a positive change, Sankalp, the philanthropic wing of Sathguru Management Consultants organized its annual blood donation camp in association with Aarohi Blood Bank in its office premises. The event held on 14 November, saw a total of 55 donors who volunteered in this noble initiative and donated their blood.
The camp witnessed an active participation of not just associates at Sathguru, but their family & friends, alumni and vendors alike willingly came forward to do their bit for the cause. Speaking on the occasion, Prabir Mishra, Secretary, Sankalp said, "We are proud to carry on this legacy of organizing an annual blood donation drive. This time we are happy to see more people actively volunteering in this noble cause". The driving force behind this noble initiative, Mrs. Hemalatha Vijayaraghavan, President, Sankalp, was among those who donated blood and she reinstated the significance of this drive. The strong bond that Sathguru fosters was amply demonstrated by the fact that among the donors were former employees and clients of Sathguru.
The camp continued well into the afternoon as the team of professional medical attendants, aided by an enthusiastic Sankalp team made all necessary arrangements to ensure the safety and comfort of the donors. The camp clearly demonstrated Sathguru's own commitment towards the society and also the various aid and educational initiatives organized by it under the aegis of Sankalp.