SANKALP BLANKET DONATION DRIVE – 2015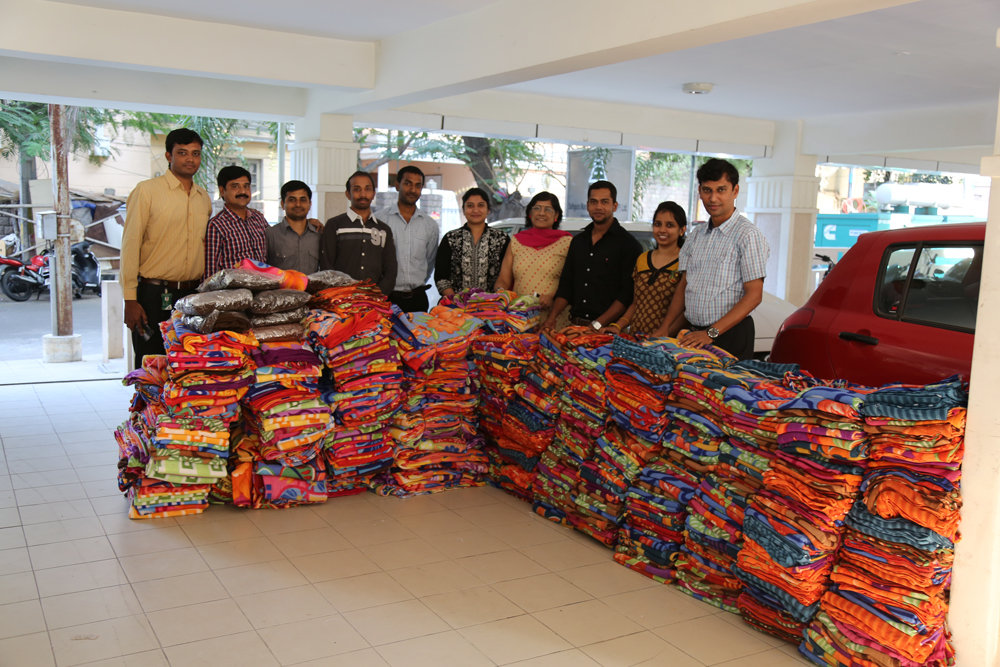 To help these abandoned people, Sankalp, a CSR initiative of Sathguru Management Consultants (Sathguru), where a group of like-minded colleagues join together and cover these people with fleece blankets. They have been doing these humanitarian cause for a decade and show no signs of stopping.
When the city is in deep sleep, the army of volunteers will go to places, interact with the people and help them with these blankets. Since its genesis, sathguru has organized 10 blanket donation drives each every year. They pledge for donations from the known and unknown people through various platforms. Social media is one of their key sources to make this program successful
People from IT and other companies join hands with Sankalp and donate the blankets during nights. Many textile companies have volunteered and sent their share of blankets to Sankalp to donate. Those who were not able to come in person has donated money through online.
* The above content is the translated version of Namaste Telangana's article