Celebrating the Sathguru Shakti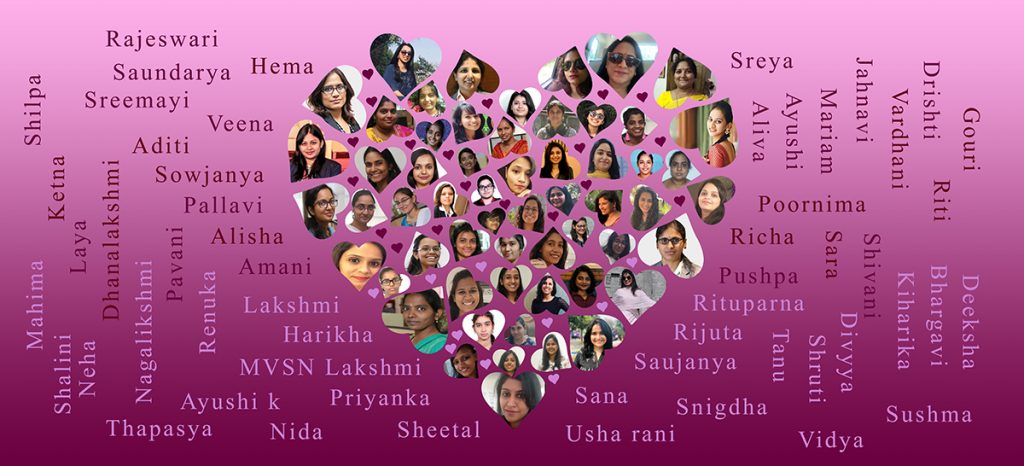 Times have evolved and so have the women who have moved out of stereotypes and have matched shoulders with men in various fields. There are instances where gender no more stands as a concern. Time has proven that women are multi-taskers managing households and professional deliveries with ease and efficiency. Though the bygone year was a testing time for the entire human race, we have seen women from all walks of life leading as frontline warriors and fighting the odds with their full might. 
We saw mothers taking their babies with them to national conferences, presentations and even to parliaments. Women still stole the show by leading startups, winning gold for the country in athletics, fighting for human rights and media, researching a new way of detecting breast cancer, creating the best idli at an age of 85 and selling it at Re. 1 or planting more than 8000 saplings to save the planet. These are a testimony to what a woman is capable of achieving. 
We at Sathguru, celebrated this power, this shakti on Women's Day. Though every day is a special day for all of us at Sathguru irrespective of gender, there was a very special recognition to the women achievers at work on March 8. A wonderful surprise was arranged for the Sathguru Shaktis who were welcomed by the Director personally with customized gifts and goodies. The men appreciated their women colleagues by expressing their feelings for the support they have received at various stages from them. Some even narrated incidents of courage and perseverance their female colleagues had showcased in times of extreme difficulty.  
The ladies were then given an opportunity to speak their mind had they been the Prime Minister Narendra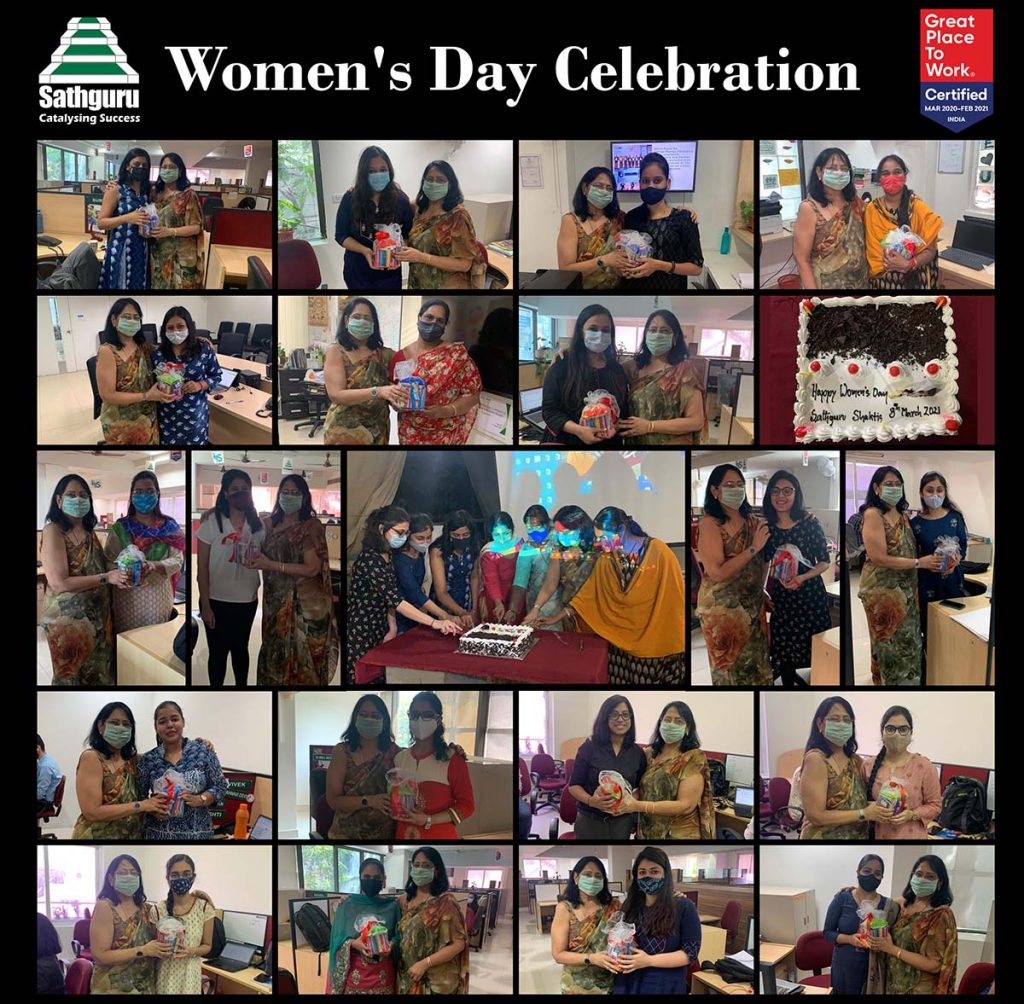 Modi for a day. From women safety to basic education, there were a number of laws that the women wanted to enforce considering the current scenario. Next was Nava Ras, a segment where the women were given a few situations and they had to respond to them by action. How would they react if they found their room filled with roses? Some said they would worry about cleaning the room, some wanted to start collecting the roses and selling them as bouquets. How would they react if they found their spouse in a shopping mall and not in office? There were replies that a shopping list will be sent to them and some said that they would be happy to know that they are getting a gift. Many opinions, many thoughts flowed freely, the associates joined in jovially bringing in fun to the evening. 
Movies are a great area of interest for most of us and having a game around the famous female-centric movies certainly made the event more interesting. There were clues given and within seconds the correct answers were heard which proved that we love watching good content on the silver screen.  
It was a great evening for gratitude and respect that we generally don't end up showing. At times expressing our feelings are also important. The women were celebrated and so were the men who supported them at every turn. Sathguru has been instrumental in creating a safe environment for all devoid of any gender discrimination even in the top management roles. Sathguru family encourages every women in the office floors and in the households to dream and to live a life that matters. To quote the American tennis star, Serena Williams "Every woman's success should be an inspiration to another. We are the strongest when we cheer each other." Hence, it is the women who can stand up for themselves and make a better world. 
Three cheers to the women of Sathguru!!
---