A Celebration of Love & Friendship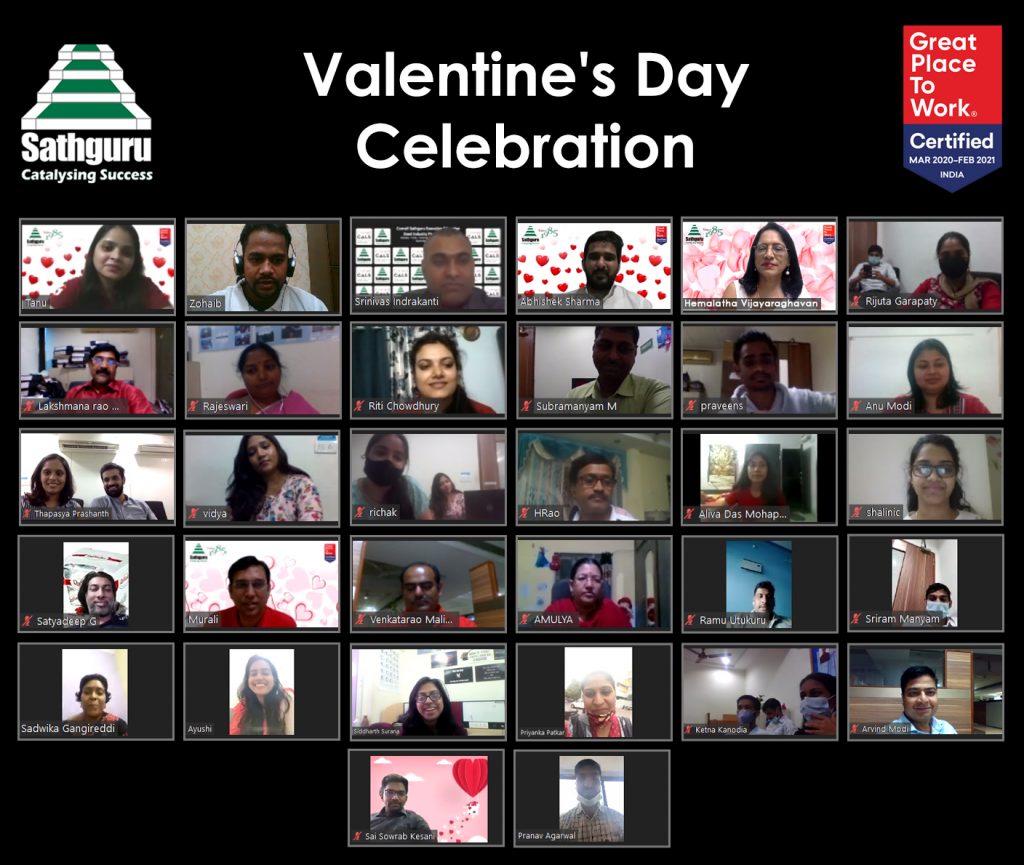 To quote Shakespeare "Love can't be found where it doesn't exist, nor can it be hidden where it truly does", it was an evening dipped in emotions of bonding and love for the Sathguru family. Valentine's Day brings in a flurry of emotions for everyone around the world, the emotion to express love for the special ones and to celebrate a day in a little special way out of the mundane.
Decked up in red and white, Sathguru family participated in the celebration of love with high spirits. The evening was packed with exciting virtual activities that made the day extra special. The fun started with a mini valentine's themed treasure hunt, where the associates had to collect 9 items which started with the 9 letters of the word V-A-L-E-N-T-I-N-E. It was a treat to watch each one rushing to get their VALENTINE.
A Valentine themed scrabble was next on the list and many were answered within few seconds of unveiling the jumbled words, proving the strength of our vocabulary on love and romance. But the film quiz – Valentine Magic lines was the show stopper. What can be more appropriate than your favourite movie dialogues to express your love? A series of movie dialogues were played and movie names were to be identified. The exhilaration was worth experiencing where we broke out into impromptu songs related to the movies, teased & joked at one another and had our share of entertainment.
Some of us shared our feelings for our dear ones while others went on to share their stories of love and longing. The evening was a manifestation of the bonding and affection that Sathguru nurtures among its associates. Love is a much broader word that transcends beyond mere romantic feelings for a partner, it is something that travels through brotherhood, familial affection and friendship.