The program provided the participant a comprehensive view on the necessary knowledge for people engaged in the regulation, R&D and marketing of seeds
Elmen Carlo D. Ercia
Syngenta Philippines
We had deep impression of the whole picture of Agribusiness right from breeding to high technology processing tools. We understood the entirety of food safety and food security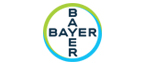 Huan Weidong
Country Head, Bayer China
One primary learning from the program is how a scientific establishment can engage with the stakeholders and the power of a synergy between research and the application on field and the industry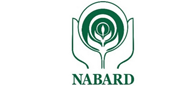 P V Subrahmanya Suryakumar
Chief General Manager, NABARD
Wonderful mix of classroom, field visit and internationally acclaimed professor. Very good international exposure with excellent learning opportunity in agribusiness.
Venkatadri
COO, Rallis India Limited
A great exposure to practical representation of how business is managed at field level. Impressive and informative ideas generated in the field trip
Subodh Shishodia
Business Head , DS Group
Program is innovative and pathway to vibrant seed industry and strong foundation for public-private partnership
Krishna Prasad,
Advanta India Limited
All the presentations were very useful and this is the first time I got a chance to think about the future of the Seed Industry
Kiyoki Iboshi
Known You Seed Pvt. Ltd
It enlightens about the recent trends which most of the seed companies needs to catch urgently to remain competitive. It is an eye opener
Amit Rastogi
Coromandel International Limited
A comprehensive program covering all aspects of seed industry. A very good focus on biotechnology, licensing, valuation, protection etc. I have personally benefited a lot from this program. Kudos to the team who has done in conceptualizing this program
Sundar Shanmugasundaram
Syngenta India Ltd
It is very good and has given me wider horizon of view and attitude to IP and its relevance for seed industry
Vivencio Rullan Mamaril
Bureau of Plant Industry, Philippines
Condense comprehensive and focused. Great opportunity for exchanging ideas with a diverse group.
M. Ilyas Ahmed
Ricetec Inc
Great Program to be attended to enrich your knowledge & learning effective skills to apply in business
Ravish Ambol
Savannah Seeds
This has provided an opportunity for updating ,my knowledge and learning new things. It is like bagging a degree in three days.
Lucy Jumeyi Ogbadu
National Biotechnology Development Agency
This program is informative on management of food safety being undertaken by different countries and this will certainly help the regulator stake holders, FBO come up in more organized for Food safety management.
L R Nampui
Food Safety and Standards Authority of India