About Seed Industry Program
Global seed industry is undergoing significant transformation due to rapid strides made in traits development, traits convergence and smarter reach of products to growers and application of information analytics for strategic business growth.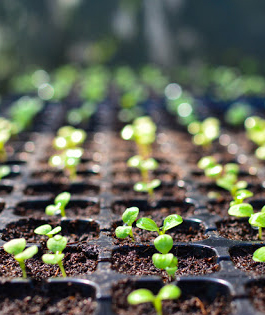 Seed sector organizations needs to prepare themselves for the changing dynamics of markets, technology flow, regulatory frameworks and the strategic convergence of the Input Industry to provide holistic solutions to farmers. The participants will gain exposure in aligning various forces influencing seed industry dynamics and prepare themselves to gain and retain competitive advantage.
Program Deliverables
The intensive five day course covers key areas such as: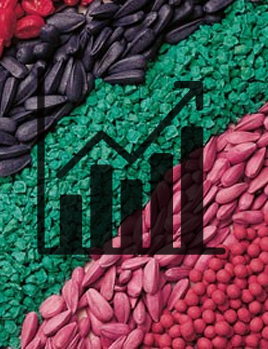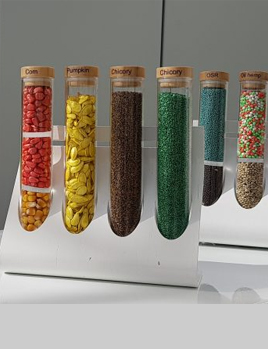 Research and Technology Management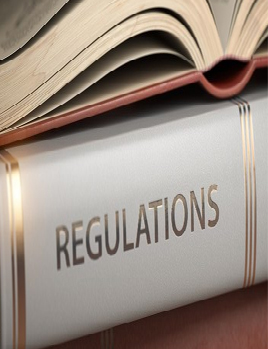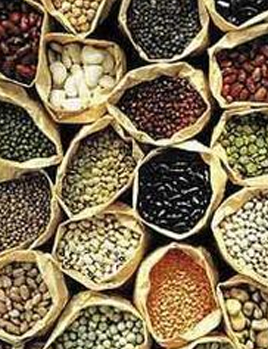 Lectures, group exercises & case studies: The course will engage the participants in practical discussions, lectures, group exercises and case discussions focused on strategic decision approaches in overarching areas of seed sector
Interaction with the faculty: The course facilitates interaction and learning opportunities from the world-renowned international experts who are recognized for their research and experience.
Cross-cultural and Cross-enterprise learning: An insightful learning experience from a diverse cohort of professionals working in the same sector from around the world. The diversity of the participants provide unique networking opportunities and cutting-edge knowledge, that widens perspectives and expands the scope for strategic thinking.
• Senior managers from the seed Industry engaged in the development of strategic planning, market development,product management, research and product development, regulations and operations
• Regulators from federal and state governments engaged in regulating the seed sector
• Senior managers from public extension and research organizations
• Public researchers
The diversity of participants will provide unmatched learning opportunity for the participants.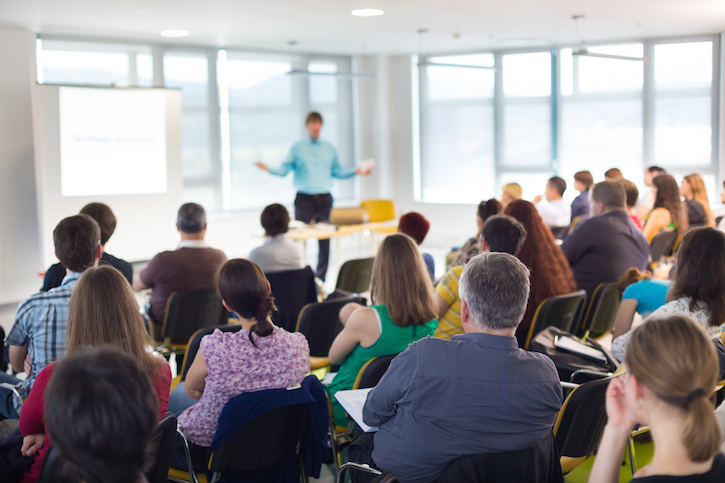 Several global and national organizations such as East-West Seed, IFFCO, Monsanto, Mahyco, Japan Tobacco, Coco-Cola, Tata group, UniLever, ITC, Pepsi, Delmonte, Murugappa Group in diverse segments of agri and food sector; leading banks in the world investing in agriculture, livestock, process industry and retail such as Nabard, ICICI Bank, Rabo Bank, Asian Development Bank and Islamic Development Bank and policy planners from several emerging and advanced economies have participated in the program. Previous participants from America have learned, from their understanding of the emerging market opportunities and challenges, ways to strategically address these markets. Participants have endorsed this program as " Truly Transformative ".
To Know More about the Program
The program is constantly spruced to facilitate a deeper understanding of the concepts and much
Our Esteemed Alumni
Past Participants Feedback
"This program helped me in understanding latest technologies adopted globally and also formulate new strategies to stay competitive" – Sameer Agrawal, Shriram Fertilisers& Chemicals
"Highly recommended program for agri professionals from different functional and technical backgrounds to understand the advancements of seed Industry" – SagarLahoti, East-West Seed
"Felt enriched after attending the program. All the sessions were very relevant and useful" – Sanjiv Sharma, Bayer Bioscience
"The program provided the participant a comprehensive view on the necessary knowledge for people engaged in the regulation, R&D and marketing of seeds" – Elmen Carlo D. Ercia, Syngenta Philippines
" Program is innovative and pathway to vibrant seed industry and strong foundation for public-private partnership" – Krishna Prasad, Advanta India Limited
" All the presentations were very useful and this is the first time I got a chance to think about the future of the Seed Industry "– Kiyoki Iboshi, Known-You Seed Pvt. Ltd.
" It enlightens about the recent trends which most of the seed companies needs to catch urgently to remain competitive. It is an eye opener. " – Amit Rastogi, Coromandel International Limited
" It is very good and has given me wider horizon of view and attitude to IP and its relevance for seed industry" – Vivencio Rullan Mamaril, Bureau of Plant Industry, Philippines
" Great Opportunity to learn from Best & World's Renowned faculty in Agriculture with Practical Relevance" – Stacy Nafula Mwangala, The Syngenta Foundation for Sustainable Agriculture