OneHealth focuses on the convergence of human and animal health, besides food and environment : Pushpa Vijayraghavan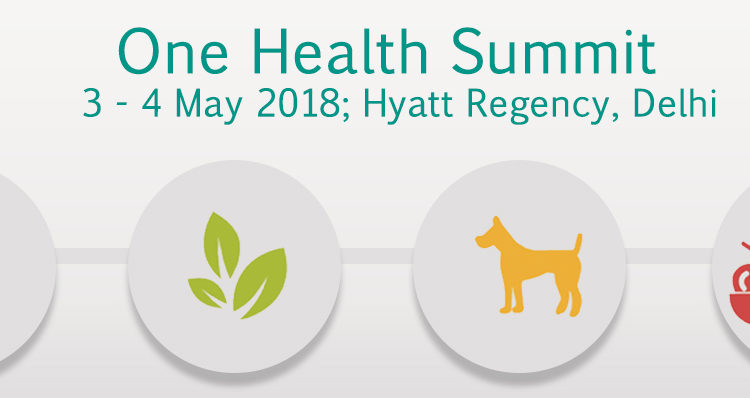 Tell us about the concept of OneHealth.

OneHealth is an evolving concept globally quite poorly understood across the world but extremely critical. Draws attention to the convergence of human health, animal health, food and environment as very interconnected parts. Extremely critical in the context of emerging markets like India, developing countries like ourselves. And I'll pick up a few themes to illustrate why it's important and how it plays out, how human health is so connected with animal health, with food for the environment as such.
Take a concept like anti-microbial resistance; you know we have a national action plan today to combat anti-microbial resistance. Almost all of us understand that resistance to antibiotics is a huge problem. Almost every one of us have awareness at a high level about the issue. But the level of awareness about how grave this problem is or how cross cutting it is very very low. For instance, how many of us question the level of antibiotics residues in the milk we consume or in the chicken we consume or in the fish we consume. And drawing on a live example from our work, we were doing a study on the aqua culture market in India. My team was on the ground in 6 districts of Andhra Pradesh and this is something we have seen with our own eyes. On one side of the road is a fish farm and the farmer throws the antibiotic into the farm rampantly and that is the fish that you and I consume. On the other end is the shrimp farm, and that shrimp is exported out of India. India, today exports more than 25,000 crores of shrimp and no antibiotic is used in the shrimp farm because otherwise the shrimp would be rejected at the port in US. Case in point the level of antibiotic residue that each of us consume in food is extremely high. And the same came out the study for the FAO for the milk value chain in Andhra Pradesh.
There are food safety guidelines today, draft guidelines on level of residue in milk but these are not yet implemented. So, the problem is quite cross cutting. It's across animal health, its food safety guidelines that finally impact or trade policies that impact practices in the farm. It's level of awareness that each of us have as individuals to impact what we consume and what we demand as consumers, largely it's the whole health world- Public health, pharma companies understanding AMR in the entire continue to have solutions that are truly cross cutting. Now I can pick other examples to illustrate this but this one of the best cases to talk about how convergent human health, animal health, food and environment is. And conceptualizing of solutions needs this whole 360 degree perspective to truly be effective.


How about the spread of Zoonotic diseases?
A: I'll take another example of TB and again a problem that has high awareness, all of us know that TB is huge problem in India, especially multi-drug resistant TB, XDR TB, MDR TB is a problem we're struggling to combat as a country. I was grateful, I was so happy some time back to see the Prime Minister actually announce the whole end TB focus as a country. We truly need to end TB. And we've conquered other diseases in the past. We've conquered polio and TB can also be behind us. But again very important, we see the whole continuum. It's a communicable disease and am sure most of us are not aware that Bovine TB is a huge problem today. Not just bovine TB but also TB in wild animals is a reality at this point.
The veterinary college in Chennai has actually come up with a test for TB in wild animals. Why do we even need that? But the fact that we need it points to how grave the problem of TB is getting and how our current solutions can never actually end TB. Because now, we are not just having carriers in humans we're having carriers in animals and what that means for resistance strains we don't even understand at this point. So, TB is again, a great case where it illustrates especially in the context of communicable diseases, how critical can the whole human health, animal health, cross cutting approaches to contain health problems. Zoonotic diseases like rabies. Today a leading company in the country sells more rabies vaccines for use in humans post exposure, than for use in control programs in stray animals. We have a program to contain stray animal's population and rabies, but it is truly not effective. If you are going to sell more human rabies vaccines for use post exposure after a dog bite. I can't emphasize enough how critical it is to contain zoonotic disease. Ebola! Case in point again started in animals. Today all of us know that it's extremely dangerous, a disease to contract. Zoonotic diseases are a huge problem. I think the whole importance of looking at human health, animal health and with the lens of OneHealth and food and environment is extremely critical in the Indian context, the whole OneHealth Summit is going to bring a focus on some of these issues and create a cross cutting convergence to discuss that.
Tell us something about the forth coming conference.
The forthcoming conference is being organized by the Cornell Sathguru foundation for development in association with INFA and the University of Hyderabad as partners. It's the first cross convergent summit on OneHealth in the Indian context. It's being held on the 3rd and 4th of May in Delhi. When I say cross convergence, it will draw on policy makers, it will drag on the regulators. The Drug Controller General of India is going to deliver the key note. It will draw on the industry across the cross section of leading pharmaceutical companies and antibiotics- Aurobindo Pharma, Cipla., leading vaccine companies Bharat Biotech intelligent, Indian Immunologicals Ltd. animal health companies and food companies- ITC, Nagarjuna. So, speakers are going to come from the cross section of industry policy makers but also international experts. International experts from Cornell, FAO which is the Food and Agriculture Organization, WHO and OIE who are the critical international voices, CDC which is again a great international voice in terms of surveillance possibilities coming together to really envision, understand the magnitude of problems in the Indian context, discuss it contextually and be able to seed and trigger solutions that can actually move into implementation in the future in each of this sub pockets of problems that each have great implications in terms of Human Health in India.
Tell us something about The Cornell Sathguru foundation

The Cornell Sathguru Foundation is jointly run by Sathguru Managements Consultants and Cornell University, Ithaca, New York. Sathguru is the leading consultant firm within the life sciences segment with market leading practices across Agri-business food, animal health, human health, work at the intersection of business strategy, innovation and investment banking and see the cross cutting problems across life science segments. But also forward looking challenges where science and innovation can provide solutions for business growth and public health impact. The Cornell University again has had a long standing engagement in the Indian context and together we run the foundation focused on agriculture, education and health as key elements.
Source: ET Health