Alone we are a drop…. together we are an ocean
Your modest donation from Rs.30/- onwards can create an impact
You donate…we will pool all the drops and create an ocean to educate deserving girl children. Let's harness our collective power to improving access to quality education to girl children!!
All children have the right to education but not all are privileged. Gender disparities keep some girls out of schools. Ensuring access to education can benefit girls themselves, their families, their communities and in building stronger and more informed societies.
While we have taken steps in improving access to girl child education, the havoc that COVID 19 has created is threatening to undo the gains we all have made for supporting girl child education.
Sankalp works for promoting girl child education since 2007 and reaches most deserving children to access education and paves the pathways to actualize their dreams!! Sankalp provides an annual scholarship upto Rs. 10000 to educate a girl child.
The donation goes towards girl education, stationaries and conducting child safety awareness sessions. A modest contribution of Rs. 30/- will enable girls to get one step closer to education and its multiples will enable her to reach fullest potential.
Note :
Donations from donors in India are eligible for 80G tax benefit
Your information is used only for internal purposes
DONATE NOW
QR code
Open PhonePe/Gpay/Paytm and scan the QR code given below to initialize the payment
UPI ID
Open PhonePe/Gpay/Paytm and type s1985@indianbnk in the contacts, choose Sanklap as beneficiary and transfer the amount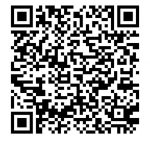 Please share your personal Email ID, Mobile Number, Address and PAN No to enable us to mail your 80G certificate.
For any queries:
Email: sankalp@sathguru.com