Sathguru's Ramzan Night Walk – A Night Filled with Memories, Food, Shopping & More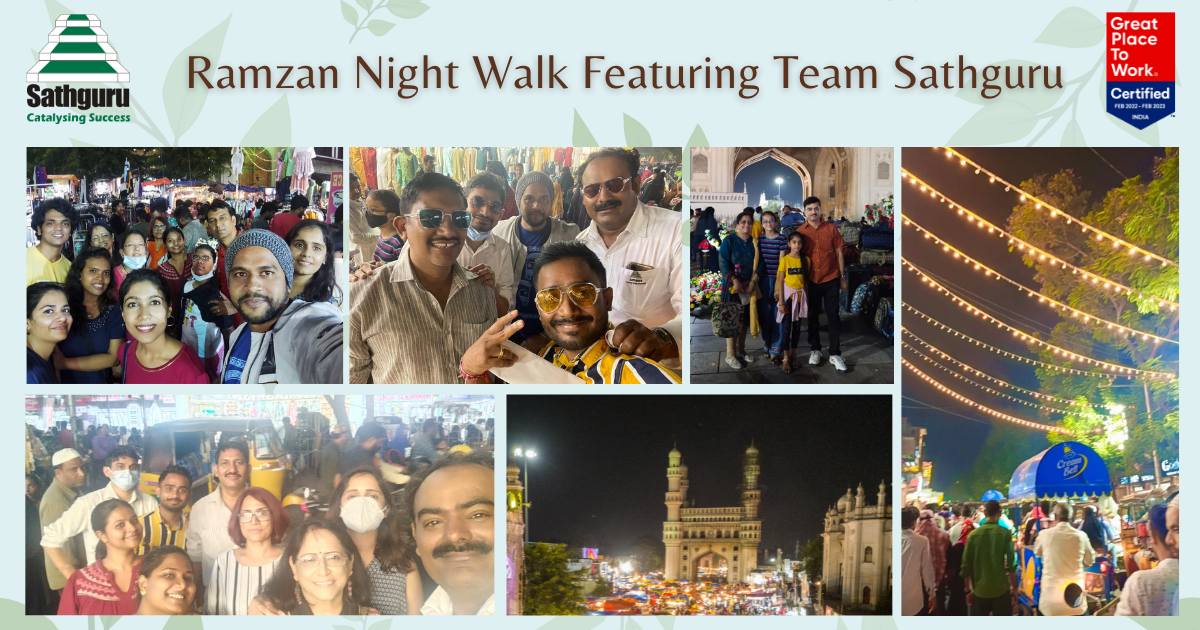 If you are a Hyderabadi, you'd know that there is a pretty broad classification for seasons here. There are literally just two seasons in Hyderabad – Ramzan season and non-Ramzan season. It doesn't come off as a surprise because the time around Ramzan is the most happening season in Hyderabad. As the tradition goes, Team Sathguru decided to go on Ramzan night walk and get a little breather on Friday night. Let us walk you through the busy lanes of Charminar and Old city.  
A Sneak Peek into Sathguru's Ramzan Night Walk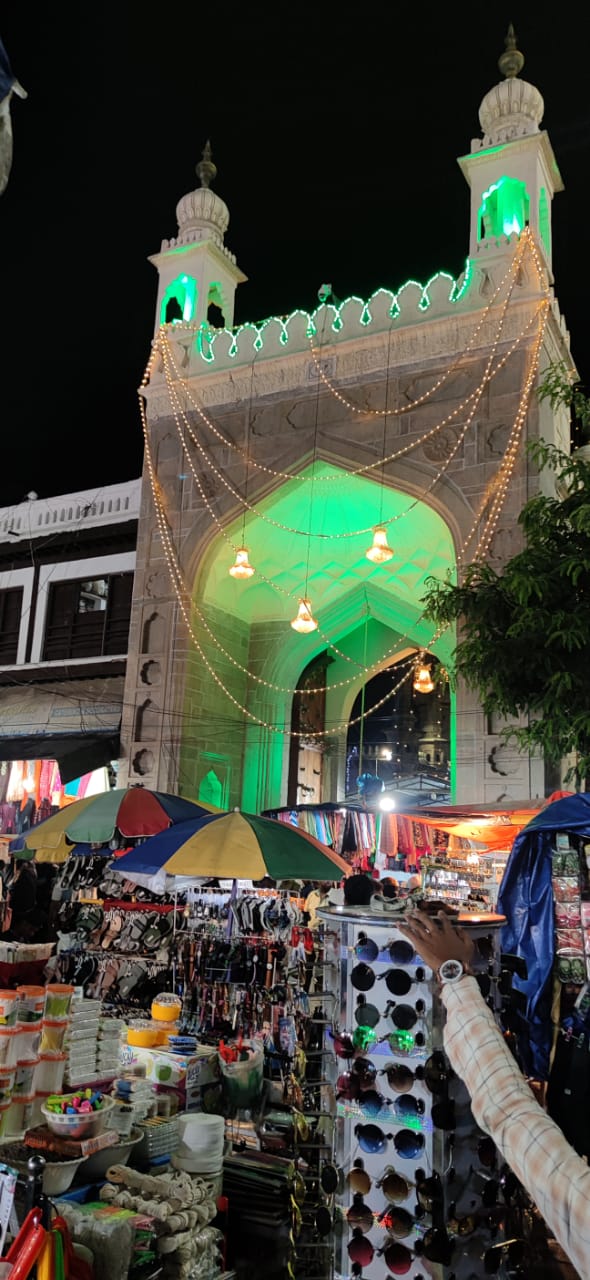 Friday nights are amazing. They are even more amazing with colleagues who turned into a family.  The Ramzan night walk started off with Team Sathguru gathering at our pre-decided meeting spot – Shadab restaurant where some of our colleagues hogged on the famous Biryani there. 
We started off by visiting India's first-ever foot-over bridge which looked surreal in the night lights of Hyderabad. From there we walked through Chatta bazaar, one of the oldest bazaars in Hyderabad, famously known for printing decorative wedding cards. Then, we passed through Rajasthani darwaza and European darwaza both of which stun the visitors with their rich architecture in their own ways. Next was the bridal bazaar, which starts at the Alladin building and extends till Patherghatti. The bridal bazaar was a visual feast of colors, glitters and lights with rows of wedding ensembles that stole everyone's attention. The crockery market next to it, filled with arrays of artistic crockery was a sight to stop and stare. 
As a rule of thumb, we visited Charminar which translates to 'four minarets. Charminar is not only a must-visit place in Hyderabad but also one of India's top attractions. It's a beautiful monument and more than that, there's so much to do around Charminar. From wedding shopping to mouth-watering street foods to souvenirs to bangles and home décor, you could easily find yourself immersed in the beauty and bustle of Charminar. 
The best part of the night walk, however, was basking in the local essence munching on whatever we could get our hands on. From vada pav to ice creams to biryani and kebabs, we went all out and had street food of all kinds. The highlights of all the food we tried were bun maska at Nimra café, and mulberry fruit salad in the Milan juice centre. Not to mention, every one of us did quite a bit of shopping too – home décor, shades, carpets, and Charminar's famous bangles. We also visited Mecca masjid, one of the top attractions in Hyderabad.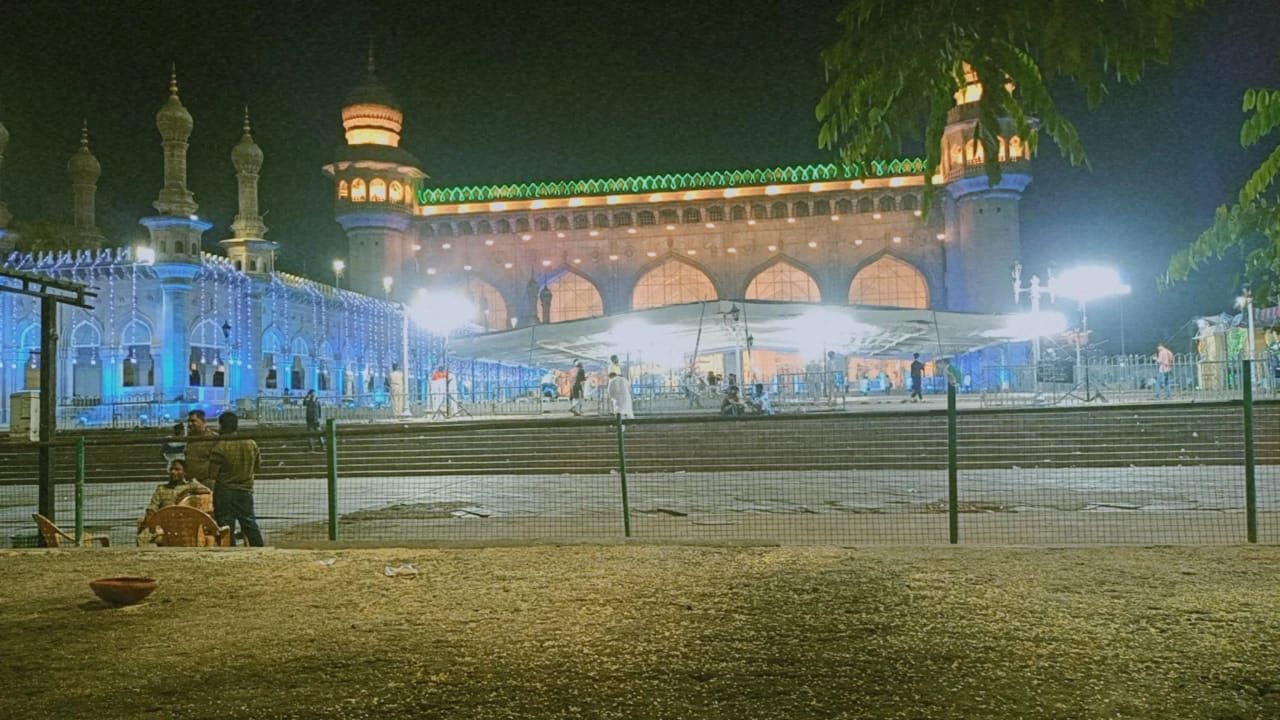 All in all, Team Sathguru's Ramzan night walk turned out to be a super fun time to relax, refresh and rejuvenate. We called it a day with a sweet bunch of memories, some trinkets and treats for our respective family members.  Friday night couldn't have gotten any better!