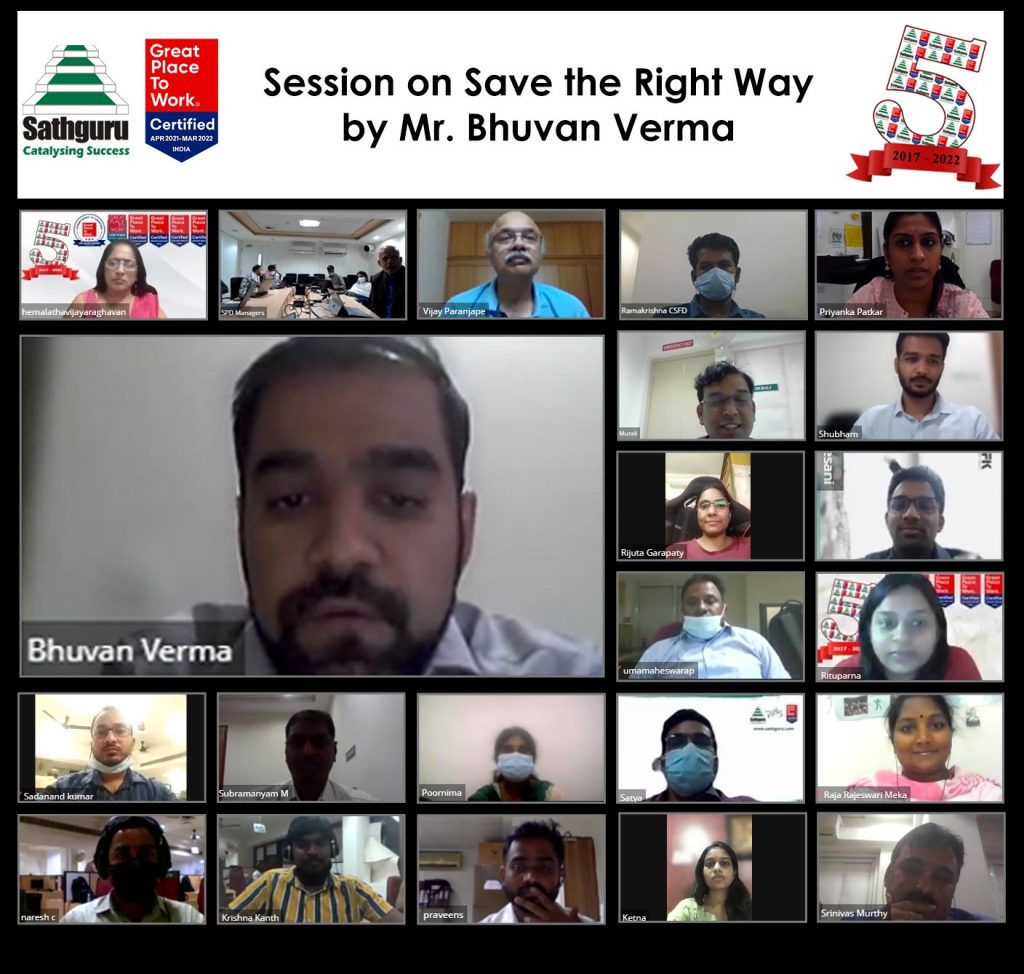 An insightful age-old adage says "Money is like a knife. If you use it poorly, it can kill you. But if you use it wisely, it will feed you for the rest of your life."
Sounds interesting. Money is simply a tool you should learn to utilise. The more you learn, the better you'll be able to wield it in a way that achieves your goals.
Building a portfolio of quality investments is one way to get ahead financially and achieve both, short and long term goals. On the occasion of World Thrift Day, Mr. Bhuvan Verma, AVP, Investment Counsellor, Citi Bank addressed Sathguru associates on Savings and Investing the Right Way.
Mr. Verma emphasized on an investment portfolio that can help achieve the long-term financial dreams. For example, building a nest egg for retirement, vacation plans, planning children's higher education or acquiring assets, etc.
He said, while savings accounts offer easy access and the security of guaranteed capital, the returns are normally small. Investing in the stock market yields higher returns over the long-term, but with a comparatively higher level of risk.
Is Saving Essential?
Potential for long-term returns
While cash is undoubtedly safe, it will not grow unless it is invested prudently. Mr. Bhuvan Verma provided statistical evidence to show the past trend, where investors have secured rewards on long terms investments that come with a level of capital risk- like stocks and real estate.
Outperform inflation
Investment planning should be done such that the savings earn a rate of return after tax that's greater than the rate of inflation. This is important to prevent the hard earned money from losing its value in the long term.
Provide a regular income
Plan to invest in financial instruments which will give a regular income to cover day-to-day living expenses including medical & health expenses, groceries, basic travelling, etc. during the retirement period.
Power of Compounding and Rule of 72
Mr. Bhuvan discussed in detail two important concepts- the power of compounding, which he dubs as the "8th wonder of the world" for the importance it holds and the "rule of 72", which can determine the time it takes for an investment to double.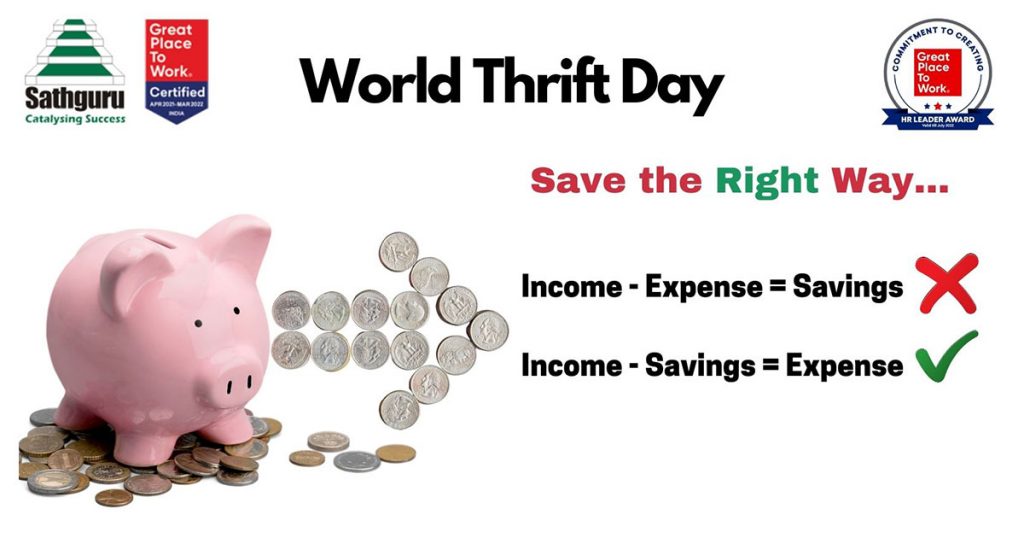 "SMART" way to attain Financial Independence
Goals are part of every aspect of business/life that provide a sense of direction, motivation, and clear focus. Mr.Verma says that by setting well- defined financial goals, we provide ourselves with a target to aim for. SMART stands for Specific, Measurable, Achievable, Realistic, and Timely planning. Therefore, a SMART goal incorporates all of these criteria to help focus the efforts and increase the possibility of attaining financial objectives in a planned manner.
10 Thumb-Rules, the Path to Financial Well- Being
Mr. Verma elucidated the top 10 thumb-rules that can help in achieving financial stability-
Prepare a budget to avoid splurging
Repay all credit card dues and EMIs in a timely fashion maintaining a good CIBIL score
Create a contingency fund for unexpected expenses like medical emergencies and unforeseen travel plans
Be mindful of the difference between 'needs' and 'wants'. Always prioritize needs and leave a small room for wants
Invest in health insurance so that it can cushion you during infirmity
Invest in a pure term insurance to secure the family in the event of an unfortunate turn of fate
Start saving and investing as early as possible to mine the best benefits
Home is where your heart is so, invest in a home
SIPs are trusted friend in an investment journey
Don't ignore investments
Mr. Bhuvan Verma's session enlightened all the associates about the integral aspects of the importance of savings, how savings should determine spending, link between savings and investments, various investment options and setting financial goals. The talk concluded with an interactive and proactive participation by Sathguru associates
These lessons will certainly simplify Sathguru associates' investment journey. We thank Mr. Verma for devoting his time towards this insightful session.
Happy Saving !