Mother's Day Celebrations @ Sathguru
Mother is a walking miracle, no other being on Earth can love us unconditionally as our mothers do. They are truly living angels shaping our lives in every possible way right from making us put our first foot forward to making us a responsible citizen, they do it all. Words can hardly express what a mother does for her children, making them what they are today.
As an appreciation to all our beloved Mother's, Sathguru celebrated Mother's Day virtually on May 09, 2021 making the day absolutely special for them. We had an overwhelming participation from our associates and their adorable mothers along with extended family members. What else could have been better than honouring our beautiful mothers with a crisp introduction about them, by their children in this open platform. We could witness the joy our associates had on their faces & heart filled with happiness while introducing their mothers. It was indeed a proud moment of recognition for mothers, experiencing the love & warmth of their children.
The excitement continued making the evening more pleasant when our associates came forward to showcase how much they knew their mothers, as they had to guess all about their mothers personality. To tickle their funny bone, some had to answer "who wins the war of remote – her favourite TV serial or your cricket match" or "your mom's favourite dish" while a few chose to speak on "when was the last time you told your mom that you love her" or "what your mom does to make you happy"  or "mom's favourite travel destination. Everyone had mixed emotions on their faces, some filled with joy, few with pride and rest being thankful to their mothers for raising them so magnificently.
The show was at its peak, when our woman came into action! Our incredible mothers enthusiastically came forward to play the truth and dare, grabbing the audience's attention to their performance. Our dashing mothers had to "apply make-up without looking into the mirror", "enact as tea-seller for 15 seconds", "Taking a selfie with a funny face", "attempt to keep their eyes wide open without blinking for 30 seconds"…. few had an opportunity to share their "wonderful moment as a mother". Our audience were amazed to listen how each one had something so exceptional to share.
The evening melted our hearts with striking dance performance and songs by our associates, dedicating to all mothers.
Saluting all mothers who are truly caring & inspiring!
Here's a glimpse of our celebrations.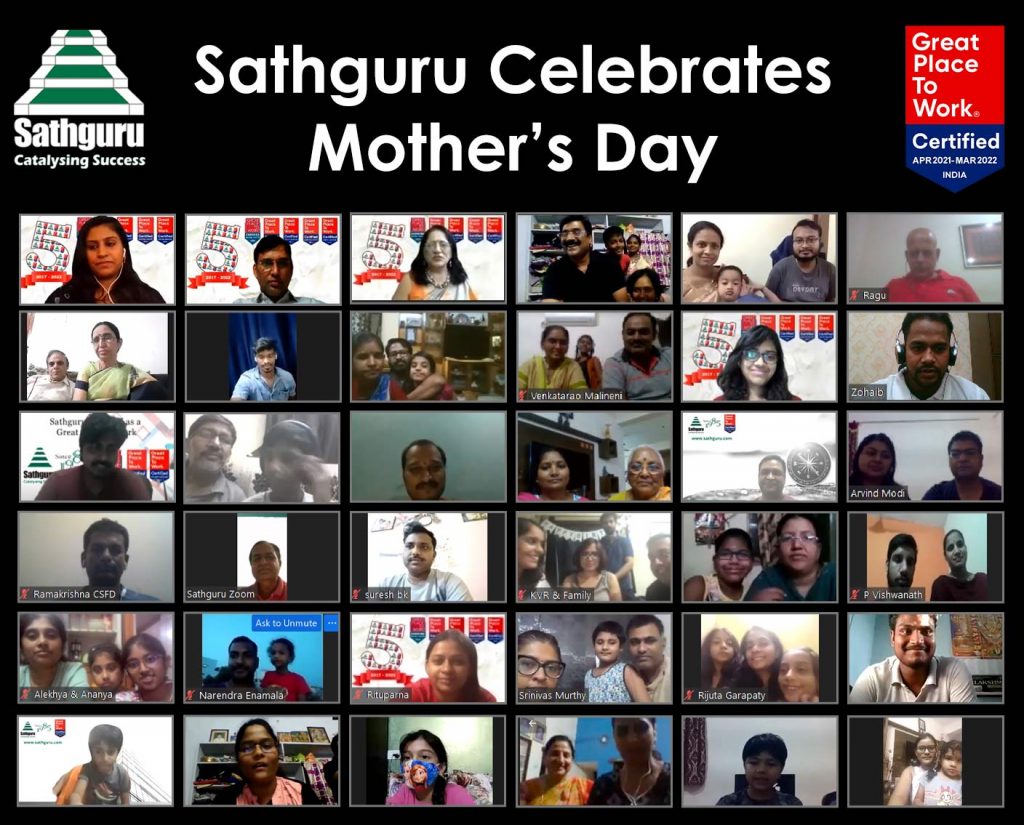 ---
A mother's love is unconditional and boundless. They take the heat and give us shade. Our mother's blessings can steer us through the most tumultuous of times.
Sending all moms heartfelt warm wishes, from the Sathguru family, this Mother's Day!