"GREAT PLACE TO WORK" certification for Sathguru Management Consultants
Sathguru Management Consultants has won certification for the second time in a row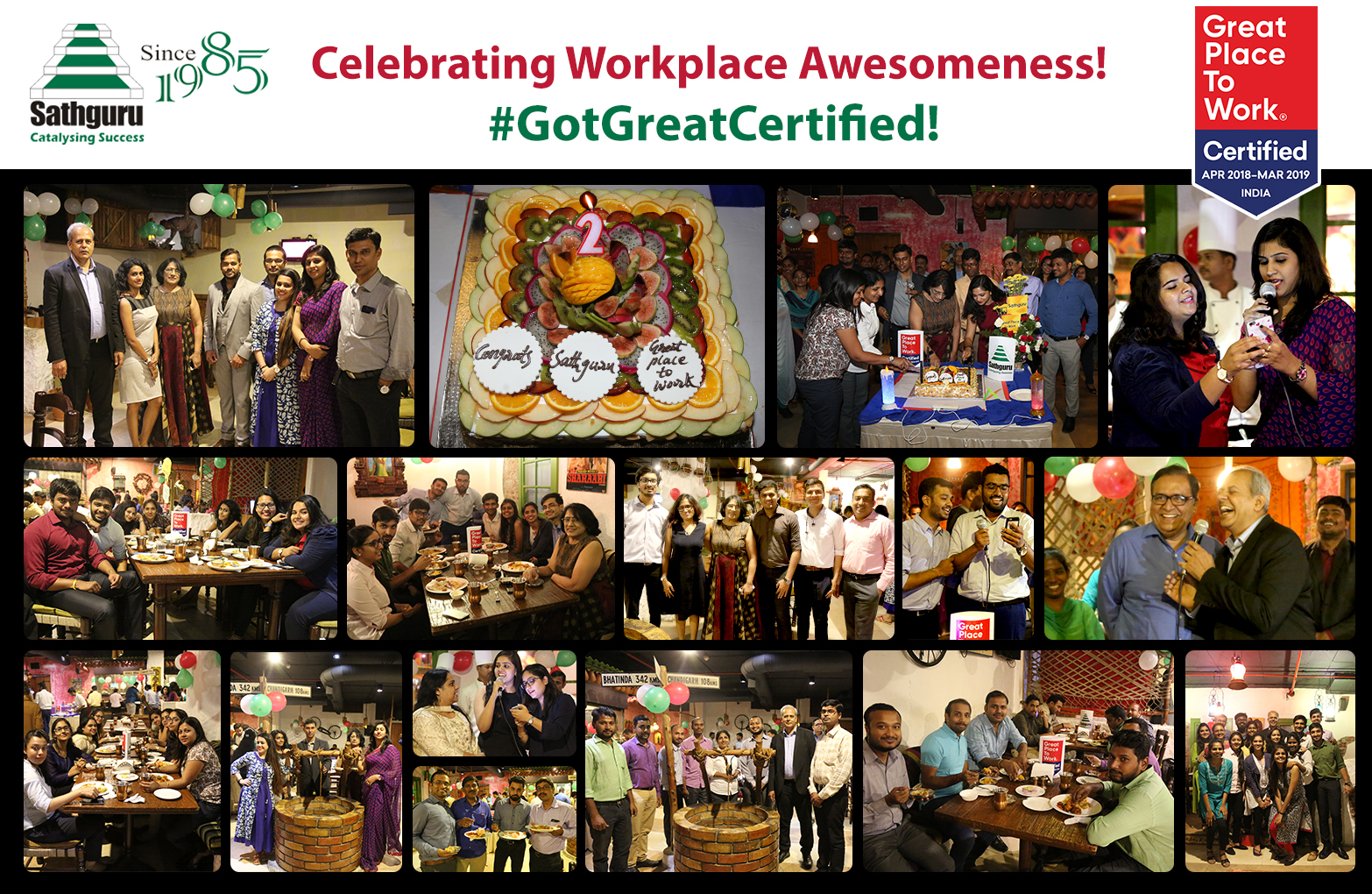 Sathguru Management Consultants, for the second time in a row, has won certification as a "Great Place to Work"® for building a high-trust, high performance culture. Sathguru is one of the exclusive advisory firms in India that combines industry leading strategy, corporate finance, M&A and innovation practices. Sathguru is also recognized for its differentiated international development practice known for its unique model of innovation led development and software products group that has been focused on innovative vertical focused ERP products since inception.
Every year, more than 8000 organizations from over 60 countries partner with Great Place to Work® Institute for assessment and benchmarking their workplace culture. Only those organizations that meet or exceed the Institute's pre-defined norms related to employee feedback scores (measured through Trust Index©) and people practice scores (measured through Culture Audit©) get Great Place to Work-CertifiedTM – considered the Gold Standard in workplace culture assessment.
"We are greatly honored to receive Great Place to work certification award. This award reinforces our thinking and endeavor to constantly develop our associates for active engagement, healthy employee relations and enhanced professional development with ultimate aim of great employee satisfaction" said Ms. Hemalatha, Founder Director. She added "Our clients deserve nothing less than a team of motivated associates to serve them. At Sathguru, we feel a deep-rooted culture to the very purpose we stand tall for – Catalysing Success for our clients".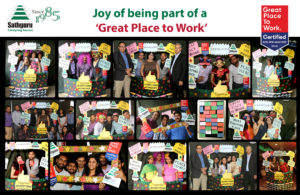 Management Consulting organizations have to critically balance the challenge of constant innovation and results to their clients while keeping their associates inclusively engaged in about everything. At Sathguru, "We have developed a strong and purposeful culture that just sets our associates to excel and deliver exceptionally to our clients with great sense of satisfaction. It is gratifying to see all the time, energy and resources we put in to develop a great culture in Sathguru paying rich dividends by way of greater employee engagement" said Murali Mohan, HR Head of Sathguru. He added "We introspect every day how best to improve celebrating personal and professional achievement as equal and feel the oneness across Sathguru".
Great work place is critical to strategy and innovation cultured organisations and creating a work environment that is satisfying to our associates, is pivotal to long term sustenance. The connectivity culture of "we for them", "I for we" and "we all for one" among our multi-disciplinary teams makes Sathguru bring out incremental innovation all the time and surprise our client. We continuously strive to create a work culture that fosters innovation, collaboration, people development, diversity and learning.
Sathguru strives to enhance human capital capabilities through varied challenging client assignments drawn from all continents of the globe and a congenial and engaged work culture is one important part of overall human capital advancement strategy that Sathguru practices.
Great Place to Work® Institute's methodology is recognized as rigorous and objective and considered as the gold standard for defining great workplaces across business, academia and government organizations.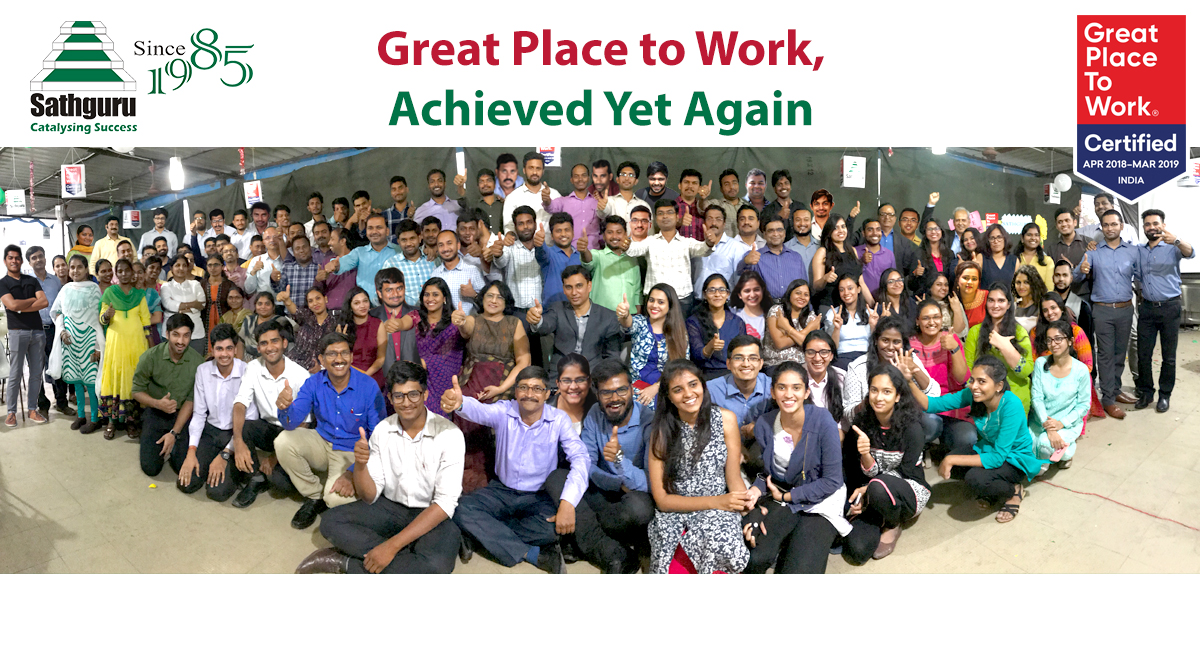 Source:Great Place to Work
News Barons
India Education Diary
City Air News