Sathguru Hosts U.S Consul General Katherine Dhanani's Interaction with the students of International Agriculture and Rural Development (IARD) program.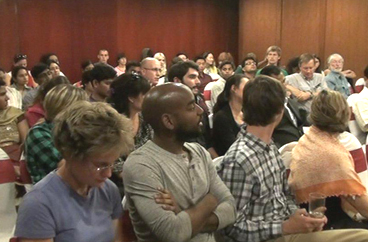 The U.S. Consul General Katherine Dhanani met the students and faculty of the international Agriculture and Rural Development (IARD) program on January 13, 2012 at Hyderabad for an interactive knowledge session to provide a better understanding on the Indo-US relationships.
The IARD program, originally envisaged as a course component at Cornell University's College of Agriculture and Life Sciences (CALS) to expose its graduate students to agricultural practices in emerging economies, has over the years evolved into a course that has also enabled Indian students from agricultural universities all over India to interact and learn with their peers at CALS. The course has been effective in creating a convergence between different cultures and enabling participants to attain a holistic view of agriculture and rural development as practiced by different cultures.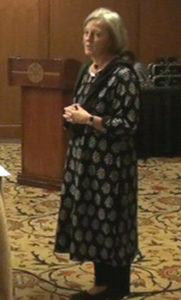 Ms. Dhanani, addressing an audience of about 70 students drawn from CALS, Cornell and various agricultural universities and institutes in India such as the Tamil Nadu Agricultural University, Coimbatore; the Institute of Agricultural Sciences, BHU, Varanasi; and Sardar Vallabhbhai Patel University of Agriculture and Technology, Meerut focused on Indo-US opportunities in advancing innovations and addressing global issues in both the countries. She said, "It's no longer simply a bilateral focus for each other. Today India and the United States talk to each other more about how to relate to one another and also how working together can be projected to the rest of the world as an impact."
Expressing her delight on the occasion, she also said, "This kind of initiative is absolutely incredible. The State Department is very interested in promoting more US students in coming to India; because at present numbers of Indians studying in United States is 100,000 and Americans in India are only 7, 000".
Students from Cornell University and the Indian agricultural universities actively participated in the IARD program, which provided them with an experiential learning opportunity to become aware of agricultural systems and with rural development programmes at the grass root level. It also provided them with a deeper and finer understanding of thematic areas such as crops, soils, gender studies, poverty alleviation and nutrition.
The aim of the IARD program is to provide an interactive learning environment and experiential exposure in a host of thematic areas to the students of Indian agricultural universities and Cornell University.