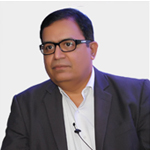 K Vijayaraghavan
K. Vijayaraghavan (Vijay), the chairman of Sathguru Management Consultants established the firm to integrate proficiencies in science and management to help create and nurture innovative enterprises, by adopting next generation technologies for product development and providing strategic ideas in reaching markets and delivery systems for different segments.
Read More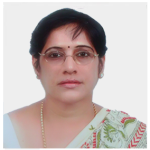 Hemalatha
Hemalatha is one of the founder directors of Sathguru Management Consultants. She is a Commerce graduate and holds a postgraduate certification Systems from NCC, UK. She is a member of the Institute of Management Consultants of India and has experience in handling Initial Public Offers (IPO) under the erstwhile Capital Markets practice at Sathguru.
Read More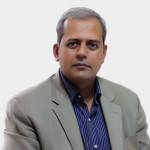 K. Raghunathan
Kannan Ragunathan is one of the director of Sathguru Management Consultants and heads the Information Technology practice of Sathguru. Ragunathan is a Fellow Chartered Accountant, a Fellow Management Consultant and a systems specialist. He is an eminent expert in application of information technology solutions in the agriculture and food sector for supply chain and last mile delivery integration. Read More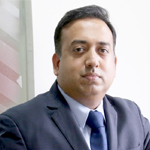 Venu Gopal Chintada
Venu Gopal is the Vice President of Sathguru Management Consultants and is based out of Sathguru's Boston office. He is the primary US interface for Sathguru's international clients in agribusiness and food industries. He advises Indian and global clients on strategies to enhance value and competitive advantage by exploiting new market and product/technology opportunities. Read More
Vijay Paranjape
Vijay Paranjape is an experienced Agricultural Biotechnology professional with over 20 years of industrial and academic experience in diverse areas of Plant Biotechnology. His major experience has been working for over 16 years with Monsanto where he took progressive roles of increasing scope & responsibility. Vijay is a patent scientist and a registered Indian Patent Agent. Read More

Raja Rajeswari
Raja Rajeswari focuses on promoting sustainable social development through CSR wings of Cornell Sathguru Foundation for Development (CSFD). She has over 23 years of national and international experience in social development sector and has initiated development programs especially for women, children, youth, persons with psycho-social disability, HIV infected and affected persons. Read More

Anand Singh
Anand Singh is a Sr.Manager with International development team and brings an experience of more than fifteen years in the field of biological control, product development, project management, and information technology applications for e-extension. Read More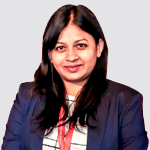 Rituparna Majumder
Rituparna works as a Senior Consultant with Life Science Advisory Group at Sathguru. She undertakes project and program management of public – private partnership projects involving innovative technology transfer and commercialization. She has been actively involved in facilitating transgenic crop development, technology transfer & licensing, new product development planning, risk management, monitoring & evaluation (M&E;), strategic corporate recommendation for innovation advancement in agribusiness arena. Read More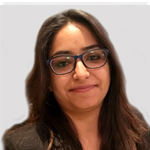 Richa Kapur
Richa is an Consultant in Sathguru and is responsible for management of International Development projects through continuous stakeholder interaction, capacity enhancement. She also worked on developing a proprietary tool to track surveillance of disease incidence, handy for usage by pathologists in field. She has been involved in projects related to strategy for market expansion, growth strategy, market research, data analytics and IP landscaping. She is continuously engaged in secondary and primary market assessment for internal and external clients and continuously adding to Sathguru. Richa holds Diploma in Agribusiness Management from National Academy of Agricultural Research Management (NAARM), Hyderabad.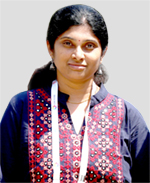 Poornima Gade
Poornima is an experienced Agricultural Biotechnology professional with over 13 years of industrial experience. Her prior experience is with E.I.DuPont India Pvt Ltd. in Research and Development division, to make discoveries that can help develop new products in the field of agriculture biotechnology. She has gained expertise in working on various biotic and abiotic traits of Rice, Corn and Cotton crops.
She is currently working as a Consultant in Sathguru's Life science advisory team. She is actively involved in International development projects and market research. She holds a Master's degree in Biotechnology from Andhra University and a Post Graduate Diploma in Project management, from Maharashtra Institute of Technology, Pune.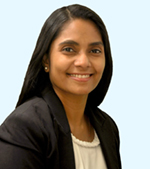 Rijuta Garapaty
Rijuta is a Consultant with the Life Science Advisory group at Sathguru Management Consultants and comes with more than 7 years of experience in the domain of Agricultural and Industrial biotechnology.  She is responsible for project management, engaging key stakeholders, capacity building and ensuring project goals are met.
Prior to joining Sathguru, Rijuta worked as an in-house patent analyst with DuPont India IP team and has handled all IP related search and analysis. She played a vital role in setting up new processes to streamline and monitor the IP created. She has rich experience in working with startups for providing IP advice and solutions to support innovation at all stages – right from idea conceptualization to product launch. She also has been one of the mentors for a-Idea incubator.
Rijuta has a PhD degree in Molecular biology from University of Bremen, Germany and is a registered Indian patent agent.