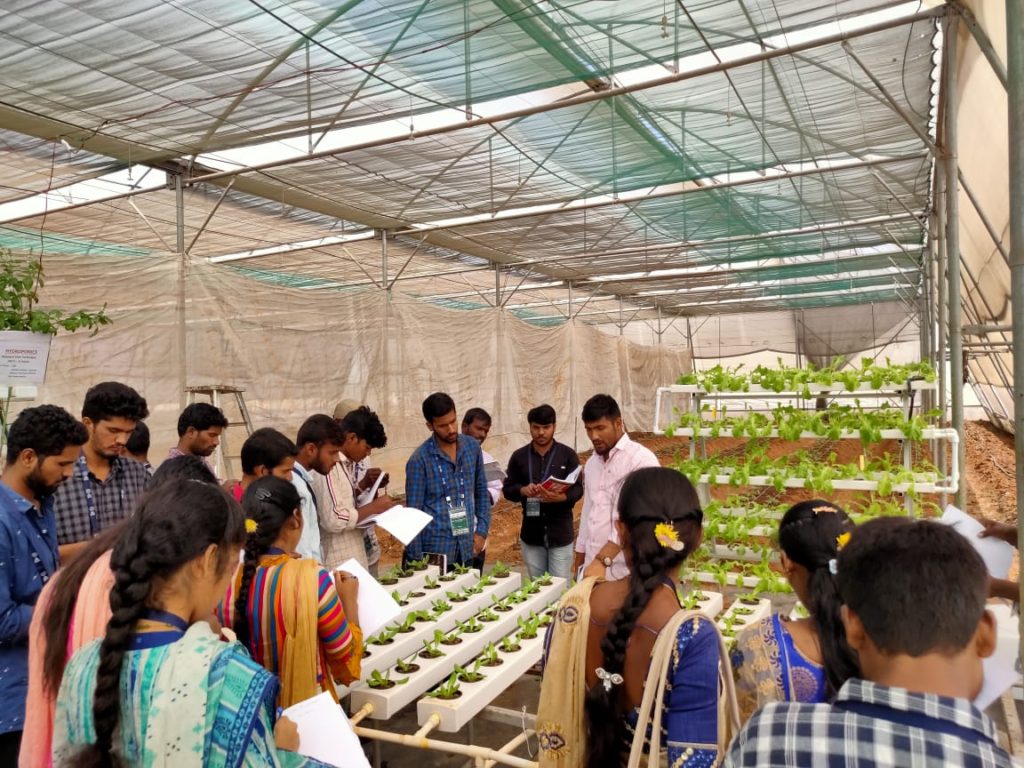 Building Capacities of Rural Youth
Attracting and empowering the rural youth in rural areas to take up various Agriculture and allied sector activities for sustainable income and gainful employment
Despite the agricultural sector's potential to provide income-generating opportunities for youth, most of the youth see agriculture as stigma and a no-win occupation with full of drudgery, but the youth who are genuinely interested, lack appropriate knowledge, technology, and practical experience to engage meaningfully in agriculture and agribusiness.
Despite the reality, the future of food security in our country depend on both the strengthening of the ecological foundations essential for sustainable agriculture, as well as attracting the youth to farming and allied sectors.
To retain youth in agriculture and enabling them to perceive agriculture as a profitable career, Cornell Sathguru Foundation for Development with technical collaboration of Professor Jayashankar Telangana State Agricultural University and with the financial support of Aurobindo pharma Foundation had organized a 6 days training program for youth in Panyal and Badampet villages in Sangareddy.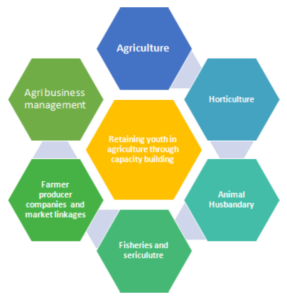 Impact stories
Ramesh
Manger at
"I have learnt many techniques and technologies in agriculture and allied sectors Agriculture will be profitable when scientifically practiced by soil test based recommendations, water management and by improving soil fertility. I am very impressed with organic farming practices which helps to get more income with less expenditure. This training program is really helpful for rural youth to retain youth in agriculture"
Sirisha
Manger at
"It was great to be here in the training. I have learnt about lot of techniques and technologies in Agriculture, Horticulture, Animal Husbandry & Fisheries. Many scientists from different departments have teached us and we have gained great knowledge. I will take this training as a challenge and spread the knowledge on various schemes and technologies to my grand parents"
Rakesh
Manger at
"I am lucky to be the part of the training facilitated by CSFD. In this training I have learnt lot of innovative practices in agriculture and allied sectors do with passion and dedication. It was great learning through classroom sessions, exposure visits to model village, Centre of Excellence, Integrated Farming Systems, Farm Machinery & Implements, and AINP on Vertebrate Pest Management schemes. I look forward to implement modern practices like farm ponds, Micro irrigation technologies and soil test based fertilizer recommendations".
Glimpses of Youth Training Program in Agriculture, Horticulture, Animal Husbandry and Agribusiness sectors
Impact of youth training in Agriculture & Agribusiness
Mr. Kothlapuram Suresh from Panyal youth training feedback
T. Ramesh from Panyal youth training feedback video